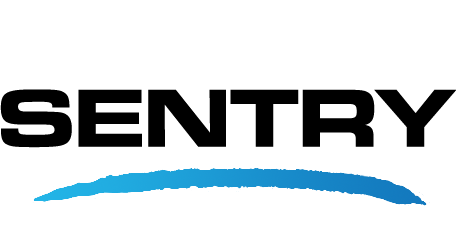 Glass Balustrades
Balustrades are an essential safety feature in both commercial and residential premises. They create internal and external barriers to separate different levels and areas within or around a property. It's a common use of structural glazing to provide protection against trips and falls.
With a range of designs available to choose from, style can be just as much of an important element as practicality. Toughened glass balustrades are a popular choice due to their transparency, as they comply with health and safety regulations without disrupting the surrounding views.
Whether you'd prefer a seamless finish with a frameless glass balustrade or want to make a visual statement with steel frames and manifestations, you can choose whichever glass balustrade design you like from the selection that we offer at Glass Interiors. They don't just serve as safety railings for raised decks, balconies, or mezzanine floors – they can also guide people moving through a building.
Read-More...
Safe and Stylish Glass Balustrades
At Glass Interiors, we offer a wide range of bespoke glass balustrade designs, as well as the finest standards of structural glazing installation. Our comprehensive service includes a variety of fixing options, from stainless steel posts to frameless channel systems providing a clear vista.
All of our made-to-measure glass balustrades comply with building regulations, so you can rest assured that they meet the highest safety standards. The strength and durability of the glass is always a priority, so we thoroughly test our glass products to ensure their suitability.
Fragile glass that smashes easily can have disastrous consequences, which is why we take the safety of our toughened glass very seriously. The Sentry glass balustrade systems we supply can handle line loads from 0.74kN to 3kN, standing strong when situated at any height.
When it comes to aesthetics, we can help you to achieve any specific look you might have in mind for your balustrade design. Our glass balustrades are available with clear, frosted, or coloured panels, plus stainless steel or timber handrails in a selection of finishes.
Contact Glass Interiors for Custom Glass Balustrades
Would you like to implement frameless glass balustrades in your space? Maybe you want glass safety balustrades with steel handrails? Or perhaps you'd just like to find out more about our products and services before you commit to ordering from us?
Whatever the case may be, our friendly team of experts have many years of experience in the glazing industry. We'll be glad to answer any questions and work with you to create your ideal glass balustrade. We can advise on the best products for your project specifications.
All you have to do is get in touch. To contact the Glass Interiors team, you can call us on 0203 793 5455 or drop us an email at info@glass-interiors.co.uk. You can also complete our online form and one of our experts will get back to you as soon as possible.
View our Glass Balustrade FAQs at the bottom of this page for more information.
See-less
Overview

Sentry Steel Glass Balustrade systems are suitable for indoor and outdoor use. We can help design, fabricate and install systems in accordance with British Standards. Systems incorporate 42mm and 48mm round post systems and 40mm square post. We can offer a range of handrail designs in different material finishes and profile options, including timber handrails.

Line Load
Up to 1.5kN
Glass Type
10mm Toughened
12mm Toughened
13.5mm Toughened Laminated
Finish
316 Stainless Steel
304 Stainless Steel
Powder Coated
Overview
Sentry Frameless Balustrades are suitable for indoor and out door use, suitable for domestic and commercial applications. The system provides up to 3kN Line Loads. Handrails can be used or systems can be left frameless, leaving a high polished glass edge. We offer a full design and install service to incorporate even the most complex requirements.



Line Load
Up to 3.0kN
Glass Type
15mm Toughened
17.5mm Toughened Laminated
21.5mm Toughened Laminated
Finish
Anodised
Powder Coated
Overview
Sentry Point Balustrades are fixed using a 50mm diameter 316 stainless steel adjustable point fix system. The system offers a versatile design option allowing the fixings to be completely concealed to give a true frameless glass barrier. The system is tested to a sheer capacity of 23.74kN.
 We can offer a range of handrail designs in different material finishes and profile options, including timber handrails.

Line Load
Up to 1.5kN
Glass Type
15mm Toughened
17.5mm Toughened Laminated
21.5mm Toughened Laminated
Finish
316 Stainless Steel
304 Stainless Steel
Powder Coated