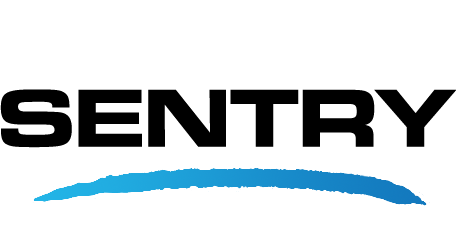 Glass Balustrades
At Glass Interiors you can find a range of Bespoke Glass Balustrade designs, as well as the finest standards of structural glazing and a thorough installation procedure. All included in our incredible, comprehensive service.
We use a variety of fixing options, ranging from stainless steel posts to frameless channel systems. These can be lowered into an existing floor to maximise the glass panels and offer the clear vista that we all envisage when we think about a Glass Balustrade.
Read-More...
The Sentry Systems we offer can handle line loads from 0.74kN to 3kN, showing their durability and strength, which is crucial when situated at such heights. Safety is our priority when supplying our products, so we ensure that they go through the thorough testing required to ensure that they are suitable for use in both domestic and commercial settings. After all, fragile glass that easily smashes can have disastrous consequences, which is why we take the safety of our products very seriously.
Our Glass Balustrades are made to measure and comply with all building regulations, so you can be safe in the knowledge that the product you receive is always up to the highest standards.
If you have a certain look in mind for your Glass Balustrades, we can help you achieve it with our range of options. This includes clear, coloured or frosted panels to give you a variety of choice when it comes to picking your favourite Glass Handrail design.
Contact us today!
Would you like to implement a Frameless Glass Balustrade in your space? Or do you want to find out more about our products and service before you make the purchase? Our friendly team of experts have many years of industry experience and will be glad to answer any enquiries or work with you in creating your ideal Glass Balustrade.
To contact us today, simply give us a call on 0203 793 5455 or drop us an email at info@glass-interiors.co.uk. You can also fill out our online form and one of our experts will get back to you as soon as possible.
Glass might seem too fragile for balustrades, but toughened glass is extremely strong and tested according to building safety regulations to make sure it can bear a reasonable load. Whether you lean on an outdoor balustrade to take in the view, or accidentally trip or drop something on a glass balustrade, it's designed not to break that easily.
Structural toughened glass is very durable and usually fitted flush to the floor and end walls, with minimal gaps to prevent anything from getting trapped or falling through. This is especially important for balustrades beside greater heights, such as long staircases or balconies. Glass balustrades are safe for children, as there's nothing to grab and climb on – and no need to anyway, since they'll have a clear view through to the other side.
Assorted balustrades from Glass Interiors can bear line loads from 0.74kN up to 3kN, come in a range of thickness options from 10mm to 21.5mm, and are also available as laminated glass balustrades. Our expert fitters always install our glass balustrades to the highest standards in line with British safety laws.
Glass balustrades are suitable for a variety of environments and can make a stunning contemporary addition to any residential, public, or commercial space. By installing glass balustrades from Glass Interiors, you could benefit from:
The illusion of more space – Installing barriers for safety doesn't have to mean restricting views or cutting areas off, especially if you opt for frameless glass balustrades.
Increased light – Glass allows both natural and artificial light to shine through to enhance the atmosphere and create that spacious feel.
Strength and durability – Robust toughened glass and additional stainless steel elements are much more resilient than wood and can withstand all manner of environmental conditions.
Guaranteed quality – All glass balustrades and fittings are manufactured to the highest standard to achieve a superior finish every time.
Versatile design – Fully framed, partially framed, frameless, with or without railings, with added frosting or coloured patterns… the choices are endless.
Appealing aesthetics – The clean lines of our well-fitted glass balustrades create a sleek modern appearance and can complement a variety of interior design styles.
Less maintenance – Resistance to scratching and corrosion limits the possibility of future repairs, and a quick wipe-down and occasional polish is all you need to keep your balustrades looking brand new.
Just imagine how incredible your space could look with so little effort when we put in the design and installation work for you.
Balustrades have plenty of indoor and outdoor applications, whether in a residential home, a public building, or commercial space. Here are the most popular uses for glass balustrades:
Stairways
Landings
Mezzanines
Walkways
Bridges
Balconies
Juliet balconies
Terraces
Patios
Decking
Rooftops
Swimming pools
Balustrades are a requirement where there's a significant change in floor levels to comply with safety regulations. However, they can still be used in any area without a change in levels simply to section off the space for a particular use, such as a dining area, garden, or waiting area.
Glass Interiors provides high-quality balustrade systems for a variety of functions, never compromising on safety or appearance. Get in touch today to learn more about how our glass balustrades can help you to provide protective barriers and smoothly define boundaries with minimal disruption to the space.
See-less
Overview

Sentry Steel Glass Balustrade systems are suitable for indoor and outdoor use. We can help design, fabricate and install systems in accordance with British Standards. Systems incorporate 42mm and 48mm round post systems and 40mm square post. We can offer a range of handrail designs in different material finishes and profile options, including timber handrails.

Line Load
Up to 1.5kN
Glass Type
10mm Toughened
12mm Toughened
13.5mm Toughened Laminated
Finish
316 Stainless Steel
304 Stainless Steel
Powder Coated
Overview
Sentry Frameless Balustrades are suitable for indoor and out door use, suitable for domestic and commercial applications. The system provides up to 3kN Line Loads. Handrails can be used or systems can be left frameless, leaving a high polished glass edge. We offer a full design and install service to incorporate even the most complex requirements.



Line Load
Up to 3.0kN
Glass Type
15mm Toughened
17.5mm Toughened Laminated
21.5mm Toughened Laminated
Finish
Anodised
Powder Coated
Overview
Sentry Point Balustrades are fixed using a 50mm diameter 316 stainless steel adjustable point fix system. The system offers a versatile design option allowing the fixings to be completely concealed to give a true frameless glass barrier. The system is tested to a sheer capacity of 23.74kN.
 We can offer a range of handrail designs in different material finishes and profile options, including timber handrails.

Line Load
Up to 1.5kN
Glass Type
15mm Toughened
17.5mm Toughened Laminated
21.5mm Toughened Laminated
Finish
316 Stainless Steel
304 Stainless Steel
Powder Coated