BESPOKE GLAZING SOLUTIONS
Glass interiors supply and install a complete bespoke glazing service. We have installed walk on glass floors in residential and commercial spaces, bespoke glass screens and a number of decorative glazing projects including glass splash backs, shower screens and custom manifestation design. We work closely with each client, enabling us to deliver unique solutions which meet British building standards.
WALK ON GLASS FLOORS
We design an aluminium or steel structure to support each glass module. Glass panels are comprised of 3 toughened panels combined with 2 SGP laminated interlayers to ensure very high loadings.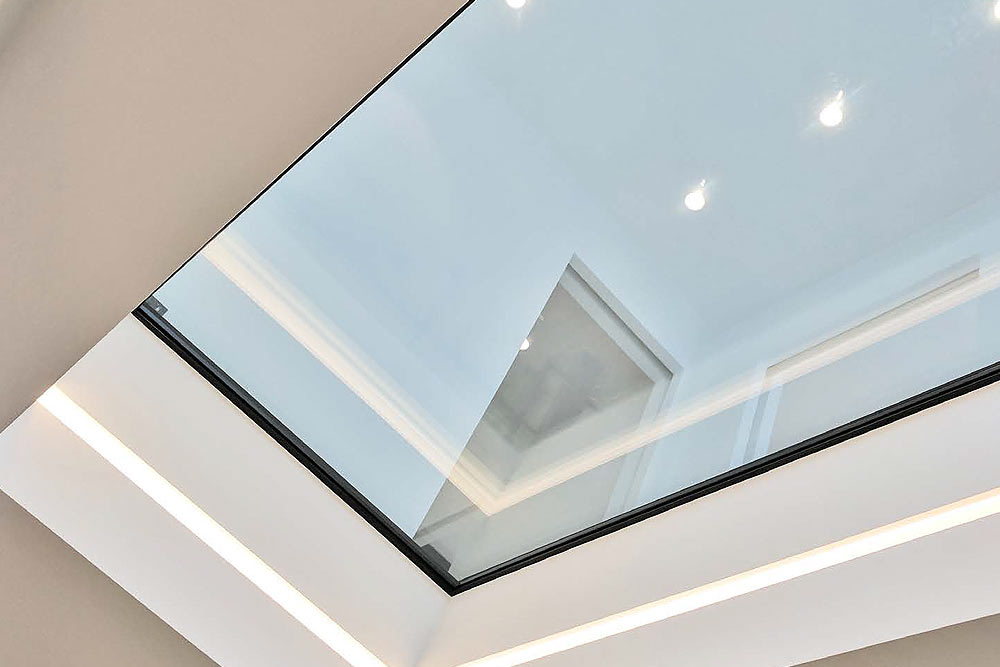 GLASS STAIRCASE
Glass stair treads are used in combination with a central steel stringer using stainless steel through-fixings attached to each tread. The glass is made up of triple laminated and toughened glass with a non slip film to the surface.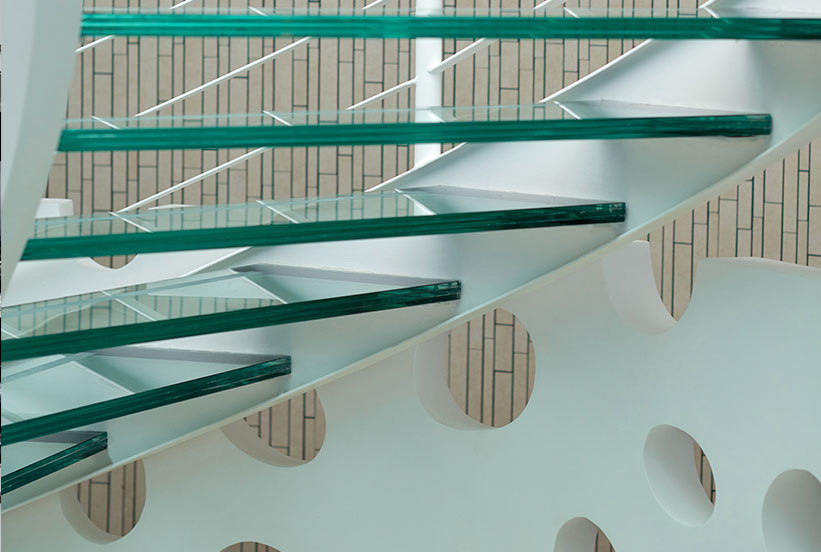 BESPOKE GLASS SCREENS
We create bespoke glass screens for specialist glazing projects. Along with the design process, attention to detail must be considered during the installation phase, our team has many years experience working in demanding environments with sophisticated glazing robots to produce breathtaking glass structures.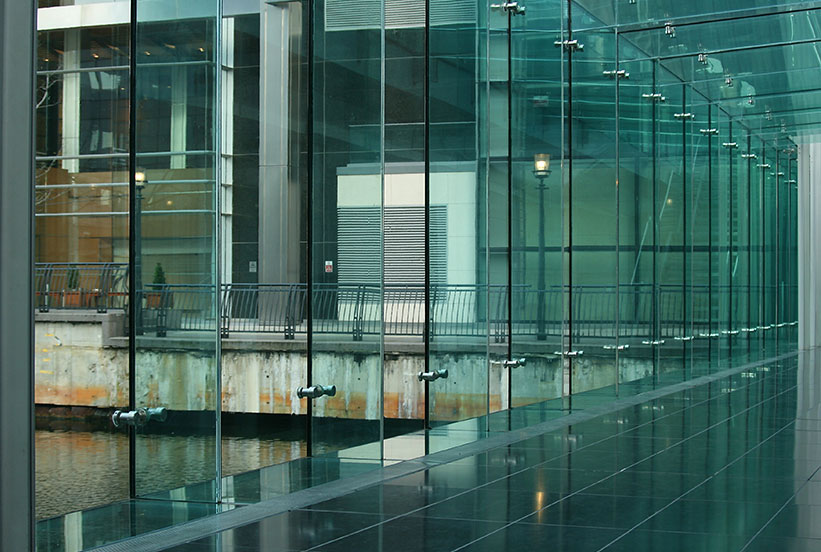 DECORATIVE GLAZING
From glass splashbacks to mirrors and decorative shower screens. Our team can produce a multitude of finishes for residential and commercial spaces. Glass is a versatile and robust building material used in a wide variety of applications. Painted, printed, laminated, reeded, frosted and much more. Speak to us to find out more information.