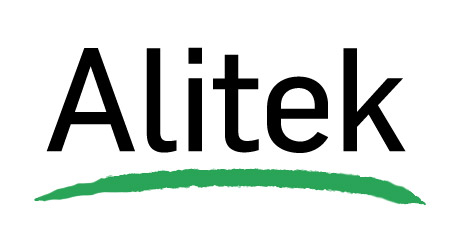 Fire & Acoustic Doors
Alitek doors from Dribond offer design flexibility coupled with functional capability offering acoustic ratings up to 55dB and fire ratings up to Ei60. See below specification of our door range.
Overview

The Alitek acoustic door is compatible with all of our glazing systems. Metal work can be finished in either Powder Coat RAL or Anodised. Depending on configuration the door can achieve up to 45dB noise reduction. Choose from many different ironmongery styles including lever handles or pull-handles. All of our doors can be integrated with access control systems.
Typical Door Configuration

Dimensions
Up to 3000mm High
Up to 1100mm Wide
Fire Rating
E30
Acoustics
Upto 45dB (Rw) +/-3dB
Glass Type / Finish
DG Sealed Unit 24mm
Frame Compatibility
TG90 / SG50
Ironmongery
Pull handles
Lever / Latch / Lock
Door Closing Operators
Access Control
Hinge Type
Hydraulic Patch
Hydraulic Hinge
Concealed Hinge
Finish
Anodised
Powder Coated
SS Ironmongery
SD50 Acoustic Sliding Door
Overview
The Alitek acoustic sliding door can be used with all of our non-fire rated partition systems. Any colour powder coat finish along with its slimline feature lends itself to create the minimalist look. Depending on glazing choice the door can achieve up to 42dB noise reduction. The door can also slide into a glazed or non-glazed pocket to give the hidden look.

Typical Door Configuration

Dimensions
Up to 3000mm High
Up to 1200mm Wide
Fire Rating
Non Fire Rated
Acoustics
Upto 42dB (Rw) +/-3dB
Glass Type / Finish
10mm Toughened
12mm Toughened
12.8mm Acoustic Lam
Frame Compatibility
Not Applicable
Ironmongery
Pull handles
Access Control
Hinge Type
Sliding Head System
Furniture Finish
Satin Stainless Steel
Anodised
Powder Coated
TG100 Fire Doors Ei30 / Ei60
Overview
The D25LOFT door leaf is framed using an ultra slim aluminium profile set into a slim aluminium rebated frame. Hydraulic hinge with hold open and self closing functionality or free swing hinges may be used on this system. Pull handles or lever handles can be used with a rebated keep within the frame. Frames and ironmongery can be powder coated to any standard RAL colour or anodised to a range of metal finishes.

Typical Door Configuration

Dimensions
Up to 3000mm High
Up to 1100mm Wide
Fire Rating
Ei30 Fire Rated
Ei60 Fire Rated
Acoustics
Upto 57dB (Rw) +/-3dB
Glass Type / Finish
Pyranova 15mm
Pyranova 18mm
Pyranova 23mm
Frame Compatibility
TG100 Fire Frame
Ironmongery
Pull handles
Lever / Latch / Lock
Drop Down Seal
Door Closer
Hinge Type
Hinged To Frame
Furniture Finish
Satin Stainless Steel
Anodised
Powder Coated