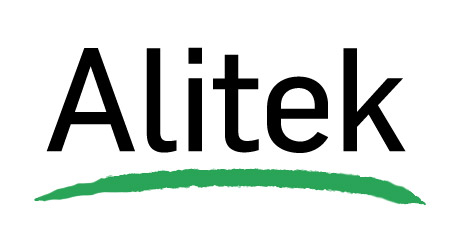 Fire & Acoustic Doors
Here at Glass Interiors, we can see why glass doors are becoming so popular in commercial buildings. Not only do they promote a collaborative and inclusive workspace for all, but they're also a durable option that can withstand adverse conditions, whether this is through levels of noise or high temperatures. We ensure that we only provide our customers with the best fire rated and acoustic glass options around, with no product proving this more than our glass doors, proudly produced by Alitek.
Read-More...
A great acoustic option
Glass doors are commonplace in offices and educational facilities of the modern day. And given their ability to let natural light flood through a building – a stark contrast from a dull and bland space of old – it's not surprising! But if you're in a meeting or teaching a class, you're going to want to make sure sound levels are as quiet as possible, right? You're likely to be discussing important and worthwhile information, so the ability to hear it clearly is vital.
With the acoustic glass on offer here at Glass Interiors, you can be afforded up to 57db of noise depending on the option you choose. This gives you peace of mind that meetings can be conducted in a quiet, private setting and people working on the other side can do so in peace.
The ideal fire suppressor
As we well know, fires can be deadly. Especially in an indoor setting with many rooms, they can quickly turn a bustling working environment into a nightmare situation. That's why you should always invest in the best possible fire rated acoustic glass doors around, ensuring the safety of everyone in the building if a fire ever does occur.
At Glass Interiors, our glass doors have fire ratings of Ei30, Ei60 and E30 giving you the reassurance you need that a fire can be tamed effectively with our strong products in action.
A range of options available
Such is the popularity of glass doors; they can be used in many different ways in a building. Our standard doors are immensely popular, providing a convenient and seamless transition from room to room. We also offer sliding acoustic glass doors for those that want to add a unique element to their design, giving a hidden, barely there look.
As part of our range of glass doors, we provide specific fire doors that are the ideal way of protecting against an interior fire and keeping it under control. These doors have some of the highest fire ratings on our website, proving their high performance and strength.
Contact us
Would you like to find out more about the fire rated and acoustic glass options from Glass Interiors? If so, we'd be happy to help by answering your enquiries! To get in touch, call us on 0203 793 5455 or drop us an email at info@glass-interiors.co.uk. Alternatively, fill out our online form with your details and we'll get back to you as soon as we can.
See-less
Overview

The Alitek acoustic door is compatible with all of our glazing systems. Metal work can be finished in either Powder Coat RAL or Anodised. Depending on configuration the door can achieve up to 45dB noise reduction. Choose from many different ironmongery styles including lever handles or pull-handles. All of our doors can be integrated with access control systems.
Typical Door Configuration

Dimensions
Up to 3000mm High
Up to 1100mm Wide
Fire Rating
E30
Acoustics
Upto 45dB (Rw) +/-3dB
Glass Type / Finish
DG Sealed Unit 24mm
Frame Compatibility
TG90 / SG50
Ironmongery
Pull handles
Lever / Latch / Lock
Door Closing Operators
Access Control
Hinge Type
Hydraulic Patch
Hydraulic Hinge
Concealed Hinge
Finish
Anodised
Powder Coated
SS Ironmongery
SD50 Acoustic Sliding Door
Overview
The Alitek acoustic sliding door can be used with all of our non-fire rated partition systems. Any colour powder coat finish along with its slimline feature lends itself to create the minimalist look. Depending on glazing choice the door can achieve up to 42dB noise reduction. The door can also slide into a glazed or non-glazed pocket to give the hidden look.

Typical Door Configuration

Dimensions
Up to 3000mm High
Up to 1200mm Wide
Fire Rating
Non Fire Rated
Acoustics
Upto 42dB (Rw) +/-3dB
Glass Type / Finish
10mm Toughened
12mm Toughened
12.8mm Acoustic Lam
Frame Compatibility
Not Applicable
Ironmongery
Pull handles
Access Control
Hinge Type
Sliding Head System
Furniture Finish
Satin Stainless Steel
Anodised
Powder Coated
TG100 Fire Doors Ei30 / Ei60
Overview
The D25LOFT door leaf is framed using an ultra slim aluminium profile set into a slim aluminium rebated frame. Hydraulic hinge with hold open and self closing functionality or free swing hinges may be used on this system. Pull handles or lever handles can be used with a rebated keep within the frame. Frames and ironmongery can be powder coated to any standard RAL colour or anodised to a range of metal finishes.

Typical Door Configuration

Dimensions
Up to 3000mm High
Up to 1100mm Wide
Fire Rating
Ei30 Fire Rated
Ei60 Fire Rated
Acoustics
Upto 57dB (Rw) +/-3dB
Glass Type / Finish
Pyranova 15mm
Pyranova 18mm
Pyranova 23mm
Frame Compatibility
TG100 Fire Frame
Ironmongery
Pull handles
Lever / Latch / Lock
Drop Down Seal
Door Closer
Hinge Type
Hinged To Frame
Furniture Finish
Satin Stainless Steel
Anodised
Powder Coated